Our gift shop stocks a range of souvenirs and gifts for young and old. That's everything from local salmon and seasoned favourites like shortbread to more unique and handmade items made by local artisans.
Read more about our shop provenance here.
Power from the Glens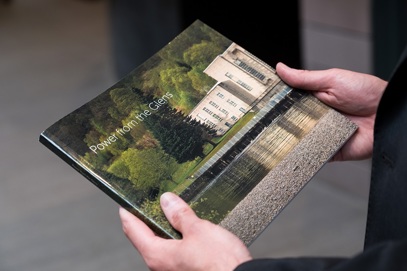 Published in 2018 to celebrate 75 years of hydro electricity in the north of Scotland the book features the history of hydro, details on all of SSE's hydro schemes, never before published architect drawings and stunning imagery.
The book costs £14.00 (plus £2.50 postage - 1st class recorded delivery) and can be purchased by calling the visitor centre directly on 01796 484111 or if you are in the Pitlochry area pop in and pick one up.